Wednesday, October 10, 2018
Crosby Street Hotel
12:30PM - 5:30PM
Use Lyft Promo Code: COLLAB18NYC for 25% off 2 rides to and from the Crosby Street Hotel (up to $5 off each way)
By Personal Invitation
This fall, ACTIVATE, invites a select group of key influencer marketing players to the annual influencer marketing summit, COLLAB. Join 150 brand marketers, agency executives, digital publishers, and social media influencers for an invite only half-day summit at the Crosby Street Hotel on Wednesday, October 10th in New York City, from 12:30PM - 5:30PM. Meet, learn, and understand emerging trends, best practices, and firsthand experiences in the industry. Last year's event was wildly successful with speakers and guests from Rebecca Minkoff, Man Repeller, LVMH, L'Oréal HGTV, Godiva, and more. This year's event will be even bigger and better than before.
Agenda
Welcome, Mingling, and Appetizers // 12:30PM - 12:40PM


Opening Remarks // 12:40PM - 12:50PM
Featuring: Kamiu Lee, CEO of ACTIVATE


Fireside Chat: Lauryn Evarts and Michael Bosstick of The Skinny Confidential and Bosstick Media // 1:00PM - 1:30PM
A lively discussion of fully cross-platform brand partnerships and tapping into emerging media channels.


Panel 1: The Rise of the Three Dimensional Influencer // 1:30PM - 2:10PM
Influencers have come a long way. In the 10-15 years since the initial "blogging boom", an influencer today can look wildly different than the influencers of yesteryear. As the industry has continued to evolve, it has given rise to a new-age influencer that exists very much on and offline. This panel will explore the revolution.
Featuring: Brandon Bryant of Wall Street Paper, Eva Amurri Martino of Happily Eva After, Jose "Tutes" Tutiven of Tutes, and Melanie Elturk of Haute Hijab

Moderated by: Reesa Lake of Digital Brand Architects


Break // 2:10PM - 2:25PM


Panel 2: Influencing the Marketing Mix // 2:30PM - 3:10PM
A deep dive into Moët & Chandon's work with its agency partners for a discussion of how they utilize influencers to deliver results across the marketing mix from O&O social media, influencer marketing, digital video, paid media, press, and more.
Featuring: Christine Ngo Isaac of Moët & Chandon, Karimah Gottschalck of Attention Global, and Raveena Parmar of Nike Communications

Moderated by: Kaya Yurieff of CNN


Panel 3: The Modern Brand's Guide to Influencer Marketing // 3:15PM - 4:00PM
Throughout this panel, leading socially savvy brands will discuss the ways in which they are innovating with their adventures in influencer marketing and how influencers have enabled them to revolutionize their marketing strategy.
Featuring: Bette Ann Schlossberg of Lyft, Finola Austin of Refinery29, Florian Koenigsberger of Google, Jolie Jankowitz of FabFitFun, and Purvi Patel of Reebok
Moderated by: Ann-Marie Alcántara of Adweek


Closing Remarks // 4:05PM - 4:15PM
Featuring: Nicholas DiSanto, CTO of ACTIVATE, and Lauren McGrath, VP of ACTIVATE Studio


Drinks, Bites, and Networking // 4:15PM - 5:30PM
Lauryn Evarts of The Skinny Confidential, Influencer and Co-Host of TSC Him & Her
Lauryn Evarts Bosstick has turned her passion for beauty, wellness and no-censor advice into one of the most distinctive blogs online today, The Skinny Confidential. Along with the blog Lauryn released her own book, The Skinny Confidential Lifestyle Guide and a BODY GUIDE, which is a monthly subscription service that includes new workouts and meal plans. In partnership with her husband, Michael Bosstick, Lauryn hosts the cheeky entrepreneurial podcast, The Skinny Confidential HIM & HER, which just hit 16 million downloads. Lauryn works with the top tier brands while continuing to connect with her community on a daily basis. The Skinny Confidential has been featured in SHAPE, Women's Health Magazine, SELF Magazine, The Gary Vee Show, People Magazine, and Who What Wear. You can find her reading, writing, practicing Pilates, or spooning her two chihuahuas.
Michael Bosstick of Bosstick Media, Influencer and Co-Host of TSC Him & Her
Michael Bosstick is a serial entrepreneur and brand builder. He is currently the CEO of the female-focused network, Dear Media and the CEO of Bosstick Media which is a holding company with ownership in multiple direct to consumer brands and businesses. Michael is passionate about helping any self-starter achieve their goals by providing honest conversation and resources for anyone looking to take advantage of the opportunities at their disposal.
Brandon Bryant of Wall Street Paper, Influencer and Venture Capitalist
Please meet Brandon Bryant. He is originally from Cleveland, OH and graduated from The Ohio State University in 2013. He spent 3 years in NYC at Bank of America Merrill Lynch as an investment banker and then left to focus on marketing & branding in social media with his digital platform Wall Street Paper which has been featured in GQ, Esquire, NY Magazine, Complex, and more.

Brandon is also a co-founder of Harlem Capital Partners "HCP" which is an minority-owned early-stage investment with a mission to change the face of entrepreneurship by investing in 1,000 diverse founders over the next 20 years. While HCP invest in founders from all backgrounds, they are committed to reserving at least 50% of their capital for investments in minority and women founders in the United States.
Reesa Lake, Partner and EVP of Brand Partnerships at Digital Brand Architects
Reesa Lake is Partner and EVP of Brand Partnerships at Digital Brand Architects, where she leads development with brands, agencies, publishing houses, and digital networks, amongst others. With over fifteen years of media experience, from traditional print to television to digital, Reesa is one of the foremost experts in branded content and integrations, marketing and branding.
Reesa was the first talent manager at DBA, focusing on growing bloggers into brands and working with the founders to create an industry wide shift from traditional influencers to new media ones. Having been behind thousands of the most known influencer programs with brands that range from Cartier to Volvo as well as the strategic positioning of the industry's most coveted talent, she is a pioneer in the social media space.
Bette Ann Schlossberg, Director of Influencer Marketing at Lyft
Bette Ann came to Lyft over 7 months ago as the Director of Influencer Marketing. Prior to Lyft, she worked at Google for over 6 years managing celebrity and influencer partnerships across hardware. She launched Google's first white glove concierge program, as well as a micro-influencer community for hardware with over 400 influencers. She also has worked on creative collaborations with big names such as Skrillex, Jeff Koons, Jeremy Scott, and others. Prior to Google, Bette Ann worked at a tech startup and as a producer at Crispin Porter + Bogusky both in Miami. Bette Ann earned a bachelor's degree from Duke University and currently lives in New York City.
Jose "Tutes" Tutiven of Tutes, Influencer and Professional Photographer
Born in Ecuador and raised in NYC, Tutes is a photographer and videographer with a knack for capturing authentic moments and showcasing personal, intimate details through his portraits and lifestyle work. He is fortunate to work with Fortune 500 companies and spend time on personal assignments, travel, and collaborations with creatives for greater causes. He's a sucker for meeting old and new friends over coffee to discuss personal creative goals and professional opportunities. In the simplest of words, he's a simply guy who loves pictures and anything that revolves around the art of photography.


Purvi Patel, Senior Manager of Influencer Marketing and Operations at Reebok
Purvi Patel has worked on the brand side in Influencer Marketing since 2012. In her most recent role at Reebok, she spearheads all influencer and seeding strategy globally and manages activations in the U.S. Purvi is passionate about brand marketing and also has experience in PR, product collaborations, and working on custom go-to market plans in the footwear industry.
Finola Austin, Brand Strategy Director at Refinery29
Finola Austin leads the Brand Strategy team at Refinery29, uncovering insights and crafting creative strategies for Refinery29's clients by leveraging the brand's deep understanding of millennial and Gen Z women. Prior to joining Refinery29, she had stints at Ogilvy & Mather in New York and Hill & Knowlton Strategies in London. She was part of the prestigious WPP Fellowship program and has two degrees from the University of Oxford.
Jolie Jankowitz, Senior Director of Influencer Marketing at FabFitFun
Jolie has built and spearheaded FabFitFun's influencer program for over four years, growing the company's reach to more than 800 million impressions every year. Best known for its seasonal subscription box, FabFitFun works with some of the most sought after influencers across numerous social channels. The brand is known for their long-term, sustained relationships with influencers, many of which involve deeper engagements including merchandise collaborations, content creation and events.
Jolie is originally from Boston and received a bachelor's degree in Entertainment Marketing from Emerson College. She has lived in Los Angeles for ten years.
Melanie Elturk of Haute Hijab, Influencer and CEO at Haute Hijab
As the founder and CEO of the leading US hijab brand, Haute Hijab, Melanie Elturk is a significant thought leader in modest fashion. She made waves earlier this year when her brand created a new category in fashion – Luxury Hijabs. As a former civil rights attorney, Melanie brings her passion for social justice into the fashion industry as she sets out to normalize hijab in the mainstream and build the world's first global hijab brand. In addition to speaking around the world as a modest fashion expert, she is a regular contributor on ELLE.com and has been featured in the New York Times, NBC Today, USA Today, Glamour, InStyle and others.
Eva Amurri Martino of Happily Eva After, Influencer and Actress
Eva Amurri Martino is the mom, wife, actress, and video creator behind Happily Eva After. Growing up in the entertainment industry, Eva was always traveling, exploring new cities, and meeting fascinating people, which has resulted in a love of fashion, beauty, cooking, entertaining, and interior design. Eva currently resides in New York with her husband Kyle, their daughter Marlowe, and their son, Major. With a brutally honest and humorous approach to finding the joy in every stage of life and parenting, she candidly documents her life experiences through her blog, YouTube videos, and social channels. Eva has recently partnered with Gerber, HBO, DSW, Maidenform, FUJIFILM lnstax, Marriott, Spotify, Walmart and more.
Florian Koenigsberger, Product Marketing Manager at Google
Florian is a Product Marketing Manager, focused on developing strategic relationships and campaigns with content partners across Android, Chrome and Google Play. He moonlights as a champion for all things Diversity & Inclusion, leading efforts to make Google's marketing and work environment more representative. He received his BA in American Studies from Yale, and stokes his passion for race and representation as the Associate Committee leader of NYC nonprofit Hearts of Gold, and in his photography. And if you're still reading this, he hopes you're registered to vote!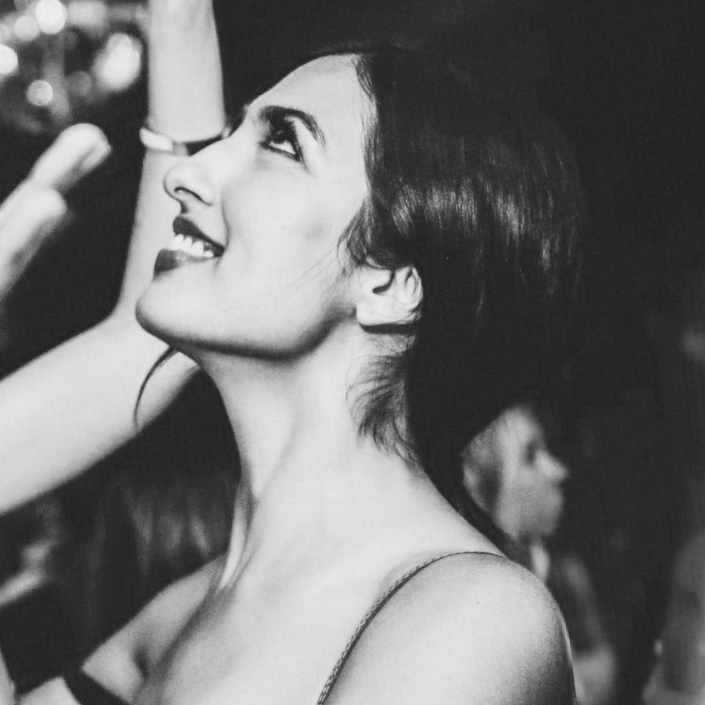 Raveena Parmar, Assistant Vice President of Digital at Nike Communications
As Nike Communications AVP of Digital, Raveena oversees the day-to-day management of The Digital Lab team - clients include Moët & Chandon, Grey Goose, Montblanc, Piaget and more. With extensive digital experience, Raveena implements online-focused creative strategies, from influencer-marketing, partnerships, paid amplification, creative direction and more, in order to increase her clients' digital footprint. Previously, Raveena was the Social Media Director at Goop, Gwyneth Paltrow's wellness website, and before that spent time working in the world of editorial, writing for Harper's Bazaar, WSJ. Magazine, The Wall Street Journal and more. As a former lawyer, Raveena holds three degrees, including both a JD and a Bachelor of Commerce from the University of Alberta, and an AAE from Parsons.
Kaya Yurieff, Associate Writer for CNN Business
Kaya Yurieff is an associate writer for CNN Business focused on technology. She frequently writes about social media platforms and the different ways creators, influencers and average people use them to communicate and make money. Kaya's coverage also includes breaking news, major tech companies, gadgets and the occasional emoji story. Prior to joining CNN, Kaya reported breaking financial news for TheStreet. Kaya is a graduate of George Washington University's School of Media and Public Affairs. Although a native Vermonter, she now lives in New York City.
Ann-Marie Alcántara, Tech Reporter for Adweek
Ann-Marie Alcántara is a tech reporter for Adweek, focusing on digitally native vertical brands in ecommerce. She previously worked at Popsugar covering consumer tech. Her work has appeared in The New York Times, The Lily, BuzzFeed and others.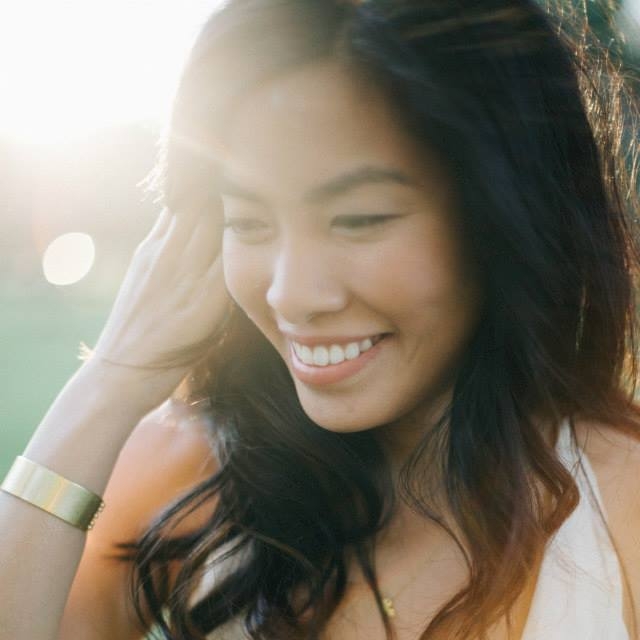 Christine Ngo Isaac, Marketing Director and Head of US Consumer at Moët & Chandon
Christine Ngo Isaac leads consumer engagement in the US for Moët & Chandon at LVMH, which includes brand communications strategy, digital and social content development, paid media, marketing innovation, public relations and events. Prior to joining LVMH, Christine was at PepsiCo, where she lead digital marketing for Mountain Dew and long term business strategy for SoBe. She is honored to be an alum of Forbes' "30 Under 30" list for marketing and advertising.
Karimah Gottschalck, Copywriter and Creative at Attention Global
As part of the creative team at Attention Global, a social first content creation agency, Karimah works firsthand with clients to communicate with their audiences through modern, yet authentic experiences. She keeps her creative approach fresh and innovative by working across a varied roster of clients, including Moët & Chandon, AMEX, and Supercell, a billion dollar mobile gaming company. A Parsons graduate with a BFA in Fashion, Karimah considers advertising her second career after eight successful years in the fashion industry as a designer and brand manager. During that time, she worked with Ralph Lauren, Katherine Hooker, Isaac Mizrahi, and more. No matter what she's working on, Karimah enjoys discovering what her market values in order to produce something memorable, beautiful, and worthwhile.
Kamiu Lee, CEO at ACTIVATE
Kamiu Lee is CEO at ACTIVATE, with 10 years of experience in influencer marketing, social media, digital media, venture capital, and investment banking. ACTIVATE partners with brands and influencers to tell engaging and compelling stories across social media, at scale. As a team of influencer strategists, technologists, data scientists, brand partners and operations professionals, ACTIVATE offers both full-service influencer marketing services as well as access to a self-serve technology platform to cover the full span of a brand's influencer marketing needs. In the last 12 months, Activate has engaged over 75,000 influencers and creators, publishing more than 6,500 pieces of collaborated content per month.
Kamiu is passionate about the potential of the influencer marketing space, and has been quoted on the topic in WWD, Digiday, eMarketer, BusinessInsider, Business of Fashion, RetailTouchpoints, Glossy, Racked and more. Kamiu started her career in investment banking and venture capital, as well as business development and strategy roles at Rent the Runway, Refinery29, and Ralph Lauren. Kamiu holds a B.S. from Boston University and an M.B.A. from Columbia Business School.
Nicholas DiSanto, Chief Technology Officer at ACTIVATE
Nicholas Vincent DiSanto is Chief Technology Officer at ACTIVATE. Nicholas has spent 18 years working in the web and mobile technology space. At ACTIVATE, Nicholas helps define corporate strategy, company culture, and manages the product and technology teams. He guides the product roadmap to deliver effective technology based solutions to ACTIVATE's partners. He motivates the team, manages processes, and makes technology decisions to efficiently delivery value to the business. Prior to ACTIVATE, Nicholas was Director of Engineering at SNAP Interactive, a mobile focused social dating platform with millions of members. As an early engineer at Etsy, he gained insight into cutting edge industry best practices systems and processes while working alongside some very talented engineers and business people in the New York startup scene.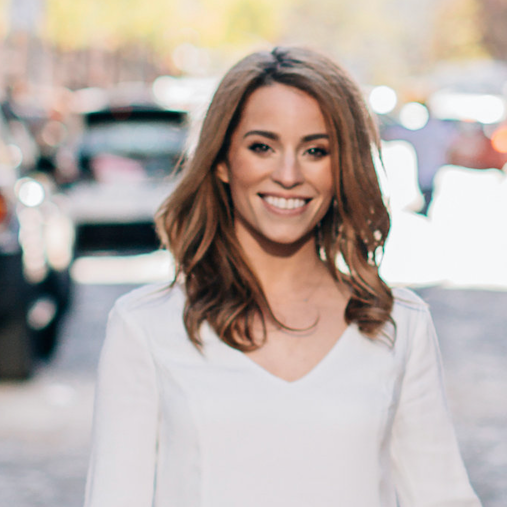 Lauren McGrath, Vice President of Studio and Strategy at ACTIVATE
Lauren is one of the industry's leading expects on engaging today's digital stars. She is currently the Vice President of Studio and Strategy at ACTIVATE where she leads the team responsible for managed services and SaaS.
Prior to joining ACTIVATE, Lauren was Head of Talent and Influencer Engagement at Lippe Taylor. There, Lauren was responsible for leading the agency's influencer marketing efforts, driving value and data-driven innovation through partnerships with leading creators and tastemakers for top beauty, consumer and healthcare clients.
Previously, Lauren was the Vice President of Talent Partnerships and Influencer Strategy at Refinery29, where she helped launch the Here & Now Collective, the company's dedicated influencer division. She lead the New York-based team retaining cultural tastemakers, digital influencers and celebrities for an array of branded partnerships, ranging from sponsored content to full scale endorsement deals on behalf of top brands including Sephora, L'Oréal, Google, Kids Samsung, Lane Bryant, Cartier and Target.
Prior to Refinery29, Lauren worked in digital content and talent development at Scripps Networks Interactive (recently acquired by Discovery), the parent company of lifestyle brands including Food Network, Travel Channel and HGTV. She began her career in the Television department at Creative Artists Agency.
Wednesday, October 10, 2018
12:30PM-5:30PM
Crosby Street Hotel
79 Crosby Street
New York, NY 10012