COLLAB/19
Tuesday, October 8, 2019
Crosby Street Hotel
12:30PM - 5:00PM
Summary
On Tuesday, October 8th, ACTIVATE invited a select group of key influencer marketing players to the Crosby Street Hotel for our third annual influencer marketing summit, COLLAB. 225+ brand marketers, agency executives, digital publishers, and social media influencers attended the half-day summit where they learned about emerging trends, best practices, and firsthand experiences in the industry.
Keynote
Supermodel, Fashion Influencer, and Founder of Day/Won
Press Send Live Podcast
A live recording of Press Send podcast with Chinae Alexander.
Featuring: Chinae Alexander of Press Send (@chinaealexander), Grace Atwood of The Stripe (@graceatwood), and Lydia Hudgens (@lydiahudgens)
Disruption: Innovative Brands that Change the Game
A discussion of the latest methods brands are using to break through the noise.
Featuring: Enid Hwang of Pinterest, Hilary Neve de Mevergnies of Google, and Hilary Sloan of Shopstyle Collective
Moderated by: Kaya Yurieff of CNN
CBD & Chill: Regulation in CBD and Consumer Health
A look at influencers and brands operating under increasing amounts of regulation in the uncharted territory of wellness & consumer health.
Featuring: Benjamin Witte of Recess, Cameron Rogers of Freckled Foodie (@freckledfoodie), Daniela Maron of Saint Jane Beauty, and Gabe Kennedy of Plant People
Moderated by: Emma Sandler of Glossy
No Such Thing As Bad Press: A Look at the Highs and Lows of Influencer Partnerships
A transparent discussion of how influencers and brands reconcile campaigns that exceed or fall short of expectations.
Featuring: Ariana Pappas of Digital Brand Architects, Abby Adesanya of Bustle Digital Group, and Christina Zayas (@christinazayas)
Moderated by: Lauren McGrath of ACTIVATE
Cutting Out the Middle Man: DTC Brands Breaking the Mold
A look at how influencer marketing has given rise to the direct-to-consumer brand phenomenon.
Featuring: Lauren Chan of Henning, Kate Artemyeva of Scentbird, Katie O'Keefe of Rory, Skylar Ganz of The Farmer's Dog, and Ruth Spencer of Hungryroot
Moderated by: Ann-Marie Alcántara of Adweek
Influencer Entrepreneurs: The House that Instagram Built
A look at influencers that have used the most popular social media platform to transform themselves from creators to entrepreneurs.
Featuring: Wendy Nguyen of Artemis and Wendy's Lookbook, Brandon Bryant of Harlem Capital and Wall Street Paper, and Melanie Elturk of Haute Hijab
Moderated by: Alexa Tietjen of WWD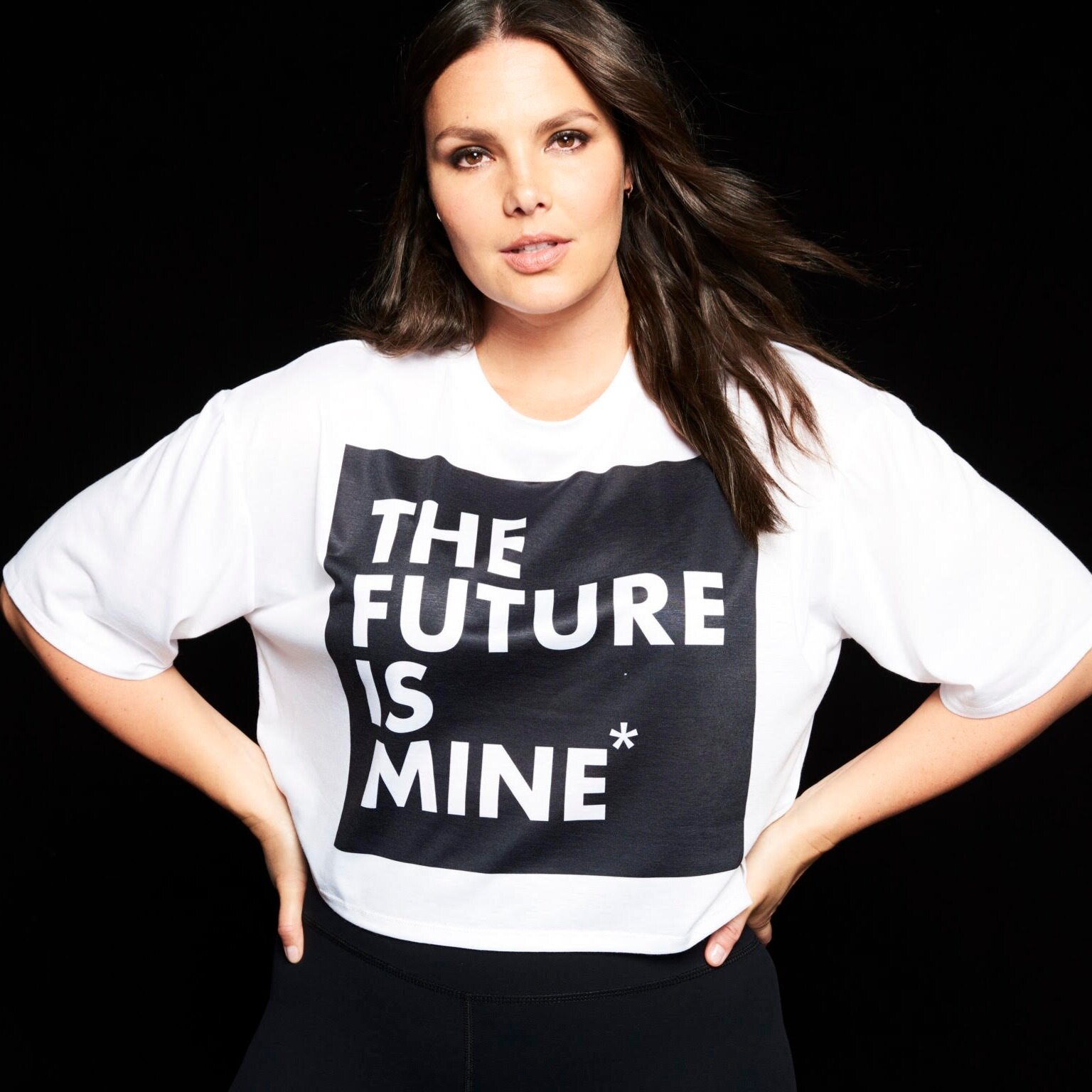 Candice Huffine, Supermodel, Influencer, and Founder at Day/Won
Day/Won founder Candice Huffine is an internationally known model and long-time champion of body positivity. Represented by IMG, Candice has broken barriers, appearing on the cover of Vogue Italia and Elle, as well as the pages of Harper's Bazaar, W magazine, Glamour, and many more. After training for her first marathon, Candice experienced the lack of quality athletic wear for women size 12 and higher and the seed of an idea was planted. With an everlasting personal mission to empower women to embrace their authentic selves and love the skin they are in, Candice combined her two passions of fashion and sport by creating Day/Won. The company, which launched in October 2017, is the first fully size-inclusive, high-performance activewear brand in the country. Sustainably made in the U.S., Day/Won is founded on the belief that every body is a good body and every woman deserves the tools to power her dreams.
Wendy Nguyen of Wendy's Lookbook and Artemis, Influencer and Entrepreneur
Wendy Nguyen is a former banker who quit to start her successful fashion blog & YouTube channel, "Wendy's Lookbook". She opened Artemis, the only minority woman-owned CBD shop in New York. Her local shop in the West Village curates 25 high quality CBD brands. Nguyen became an entrepreneur in the CBD industry after she began using CBD to manage her chronic pain as a sexual abuse survivor.
Brandon Bryant of Harlem Capital & Wall Street Paper, Influencer & Venture Capitalist
Brandon is a content creator who tells stories about business + culture through an entrepreneur lens and co-founder of Harlem Capital an early-stage venture capital focused on investing in companies started by people of color + women with the purpose of changing the face of entrepreneurship.
Christina Zayas of Christina Zayas, Digital Marketing Expert and Influencer
Christina has over 10 years of experience in digital media, graphic design, and influencer marketing. As a talent manager at one of New York's leading casting agencies–she created and executed lifestyle and media brand campaigns for Revolve, FitFabFun, AHAlife, Pond's, and NewBeauty among others.

Formally known as Le City Kitty, Christina has recently rebranded her online identity. After accomplishing two years of sobriety, her life has shifted. Today she shares her expertise in wellness and spirituality, as well as her love for fashion and beauty.
Melanie Elturk of Haute Hijab, CEO and Influencer
As the co-founder and CEO of the leading US hijab brand, Haute Hijab, Melanie Elturk is a significant thought leader in modest fashion. She made waves earlier this year when her brand raised $2.3M in seed funding.
As a former civil rights attorney, Melanie brings her passion for social justice into the fashion industry as she sets out to normalize hijab in the mainstream and build the world's first global hijab brand.
In addition to speaking around the world as a modest fashion expert, she has been featured in the New York Times, NBC Today, USA Today, Glamour, InStyle and others.
Chinae Alexander of Press Send, Influencer and Podcast Host
Former Texan-turned-New Yorker, Chinae Alexander is an entrepreneur, writer, speaker, and lifestyle expert based in Brooklyn, New York. Her message is to empower women to be better through positive thinking, active change, self-love…with a lot of laughing and perhaps even some curse words along the way. After a career in marketing and launching her own event planning company, Chinae now also hosts a podcast, Press Send, and is in the first stages of her debut book.
Enid Hwang, Culture and Community Manager at Pinterest
Enid Hwang (@enid) has worked in communications at Pinterest since 2011 when she was the sixth employee and first woman hired at the company.
As Pinterest has grown to more than 300 million monthly active users around the world, she's led community-building with Pinners and influencers, policy and user-support, and has helped bring some of Pinners' top-requested features to life along the way. For three years, she was also a core part of company internationalization efforts, leading landing teams in the UK and France, establishing local teams in five countries and heading global community efforts.
There've been many mistakes and good stories, including how to survive an 8-hour meeting in Japan and what it's like to share a bathroom with five guys.

She lives in Brooklyn and will talk to your pet like it's a human.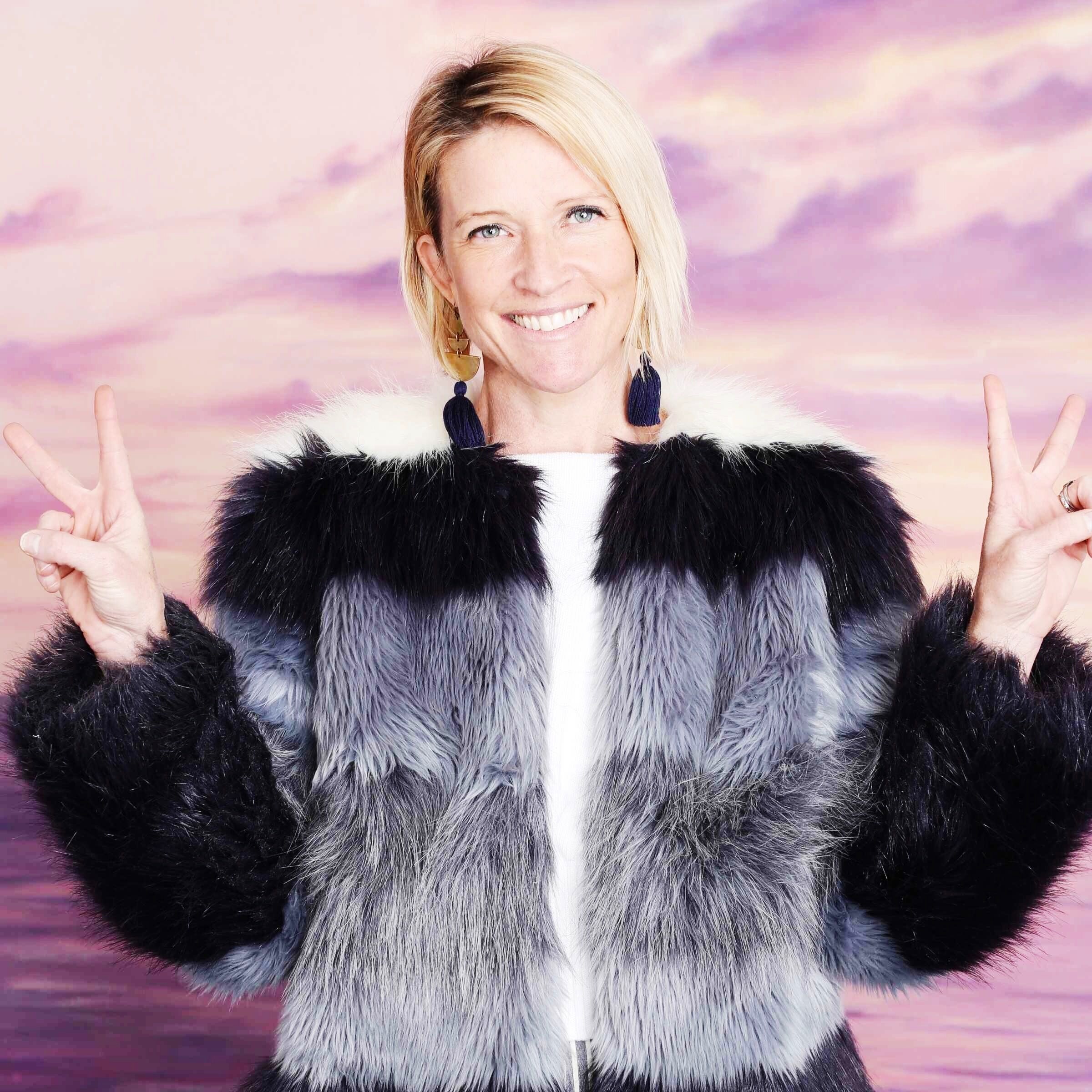 Hilary Neve de Mevergnies, Head of Cultural Initiatives at Google
Hilary is a lead in Google Hardware's Influencer Marketing team, aligning the brand with key relevant moments and important influential figures. Her time at Google spans some of the company's most exciting and significant projects, including Self-Driving Cars, YouTube, Made by Google hardware, and of course, Google Search. With decades of experience in communications and marketing, she was a founding member of YOOX.com (now YOOX Net-a-Porter), and later started her own agency, banzai!, a boutique fashion and lifestyle PR firm with high-profile clients such as Cartier and Zara.
Gabe Kennedy, Co-Founder at Plant People
Gabe is a wellness-minded chef, hospitality consultant and entrepreneur. Born in Boulder, Colorado in a household of healers, he began his culinary career at age 14 working in local restaurants and eventually some of NYC's premier dining establishments. After working in private equity with a focus on organic food brands, such as Organic Avenue, Brad's Raw Foods and Little Duck Organics, Gabe won Anthony Bourdain's cooking competition on ABC called The Taste. He then continued working in media and food as well as taking a position as Visiting Executive Chef of Bon Appetit Magazine. Gabe has and continues to develop organic packaged-foods and consult on health forward restaurant openings and brand expansions. He is currently the Director of Culinary and Innovation for The Little Beet a NYC brand with 8 locations. Gabe is a graduate of The Culinary Institute of America and Cornell University Hotel School.
Benjamin Witte, Founder and CEO at Recess
Benjamin Witte is the Founder & CEO of Recess, a recreational wellness brand creating products and experiences designed to help people feel balanced, centered and inspired so they can be their most productive and creative selves — despite an increasingly stressful world. Prior to Recess, Witte served as a Partner at Life Capital and Head of Mobile at AdRoll. He serves on the Board of Directors for the US Hemp Roundtable, the main industry coalition pushing the hemp industry forward.
Lauren Chan, Founder and CEO at Henning
Lauren Chan is a Canadian fashion personality who began her career as a plus-size model alongside women like Ashley Graham and Candice Huffine at Ford Models. During that time, Chan also worked as a fashion writer, having work published at institutions like Vogue and Interview as well as Cosmopolitan and Refinery29. She later landed at Glamour as the fashion features editor where she oversaw the fashion team and personally owned the plus-size fashion beat. Chan's feats during that time include appearances on Good Morning America and the Today Show, designing the Glamour x Lane Bryant clothing collection, helping brands like Tanya Taylor launch plus-sizes. She is the recipient of awards from the American Society of Magazine Editors, Business of Fashion, Condé Nast and more. Chan also serves as an ambassador for the National Eating Disorders Association, an Advisory Board Member for the Model Alliance, and a guest lecturer at New York's fashion universities. Most recently, Chan launched Henning, a brand of luxury workwear for women size 12 and up. Early press can be seen in Vogue, Womenswear Daily, the Cut, Elle, Allure, Marie Claire, Forbes, Tech Crunch, AdWeek, and more. Follow her @lcchan and stay tuned to the brand @henning.
Hilary Sloan, Senior Director of Influencer Business Development & Partnerships at Shopstyle Collective
Hilary Sloan is the Senior Director Influencer Business Development & Partnerships at ShopStyle Collective, the fastest growing network of top fashion and lifestyle influencers worldwide, currently 20,000 strong. She is responsible for ShopStyle's influencer relationships and the monetization of their digital shopping content. She also works in concert with the company's product team, identifying future trends and innovating new platforms to design proprietary tools that will increase revenue generation and brand awareness. Prior to her current position, Hilary was ShopStyle's Director of Business Development for retail partnerships. Before that, she developed essential revenue streams at PurseBlog for its affiliate business and brand partnerships. Hilary's experience, working on behalf of both influencers and retailers at ShopStyle, has made her a sought-after speaker on the topics of influencer marketing, brand partnerships and social shopping. When not at ShopStyle, Hilary runs a popular social media account for her own mini influencer, Ella Bean the Dog, over 122K followers strong.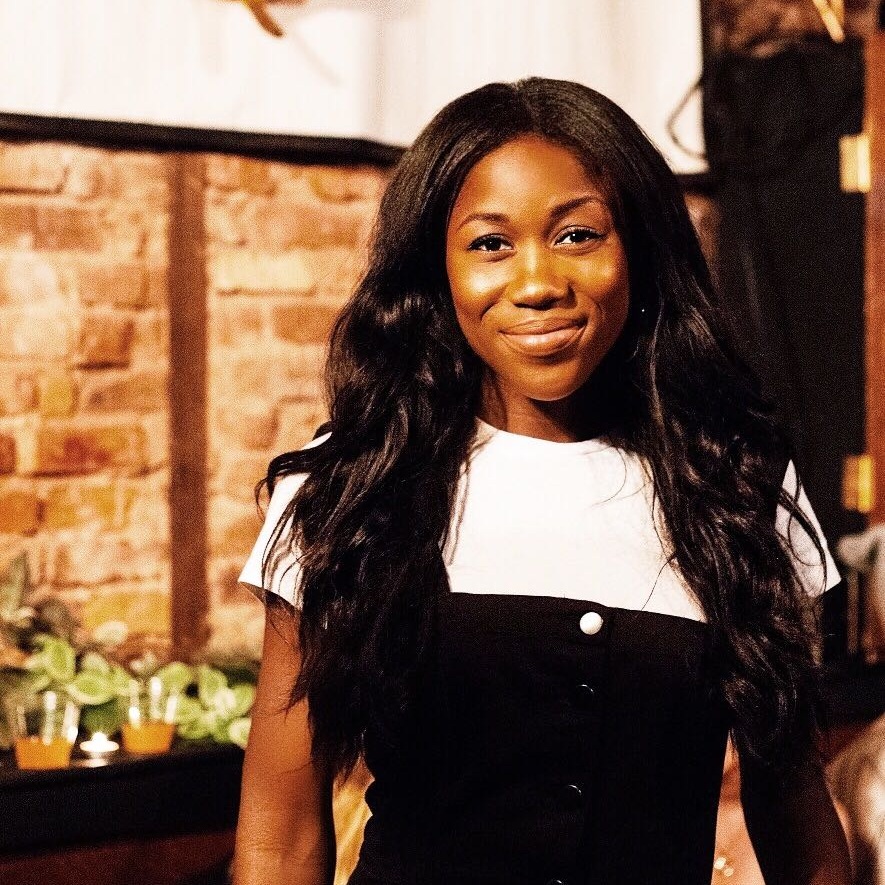 Abby Adesanya, Head of Influencers and Talent at Bustle Digital Group
Hey! My name is Abby and I am a founder, a marketing strategist, a brand consultant, and a cultural commentator. I've created marketing campaigns for various publishers, including Condé Nast, Vox Media, and NYLON. I work with brands to produce experiences and develop compelling content as a consultant. I consult with brands and individuals on turning a side-hustle into a business and how to develop diversity-focused marketing strategy.
Ruth Spencer, Senior Brand Marketing Manager at Hungryroot
Ruth Spencer is the Senior Brand Marketing Manager at Hungryroot, a personalized grocery service that makes it easy to eat healthy. In this role she oversees social media, affiliate marketing, PR, community, and email functions, while supporting growth marketing and retention. Prior to Hungryroot, Ruth served as Marketing Manager at MM.LaFleur. Ruth holds a B.S. from The University of Arizona, as well as a Masters from Columbia University and currently lives in New York City with her husband and two dogs.
Daniela Maron, Head of PR at SAINT JANE BEAUTY
Daniela Maron has worked in Communications and Marketing for 20 years. She most recently served as the President of BrandLink Communications, a boutique PR and Marketing agency with offices in LA and NY. Before joining BrandLink, Daniela was the Head of Global PR and Corporate Communications for Alex and Ani. Daniela joined Alex and Ani from Burch Creative Capital where she spent five years as the Head of Communications and Marketing for entrepreneur Chris Burch's various investments including brands like C. Wonder, E.D. by Ellen DeGeneres, Poppin and many others.
Prior to joining Burch Creative Capital, Daniela was the Director of PR and Special Events for Henri Bendel (parent company L Brands) a position she held for six years.
Daniela joined SAINT JANE as Head of PR in 2019. She is a graduate of New York University and the University of Rome. She resides in New York City.
Alexa Tietjen, Prestige Beauty/ Digital Editor at WWD
Alexa Tietjen is WWD's Prestige Beauty/ Digital Editor covering the prestige cosmetics industry as well as digital influencers and trends. Previously, she served as WWD's Eye Reporter, covering all things art, culture and society. Alexa began her career at VH1 and is a graduate of Boston College. Originally from Philadelphia, Alexa is now a proud New Jersey resident.
Ann-Marie Alcántara, Retail Reporter at Adweek
Ann-Marie Alcántara is a retail reporter for Adweek, focusing on direct-to-consumer brands and ecommerce. She's cataloged the rise of DTC brands as they disrupt retail and how incumbent brands are fighting back. Previously, Ann-Marie was an assistant tech editor at PopSugar, where she covered consumer tech. Her work has appeared in The New York Times, BuzzFeed and more.
Kaya Yurieff, Tech Writer at CNN
Kaya Yurieff is a writer for CNN Business focused on technology. She frequently writes about social media platforms and the different ways creators, influencers and average people use them to communicate and make money. Yurieff also covers breaking news, consumer tech and companies including Amazon, Google and Facebook. Prior to joining CNN, Yurieff reported breaking financial news for TheStreet. She is a graduate of George Washington University's School of Media and Public Affairs.
Kate Artemyeva, Head of Influencer Relations at Scentbird and Deck of Scarlett
Kate Artemyeva is a seasoned communications and social media specialist and is currently the Head of Influencer Relations at Scentbird and Deck of Scarlet. From 2012 to 2015, she co-founded the first online magazine for young entrepreneurs HungryShark in her native Russia. Prior to that, Kate held the position of senior social media manager at the luxury decor company ANNA by Rablabs. Kate currently lives in NYC and although a dog person at heart, she shares her apartment with her beloved cat.
Grace Atwood of The Stripe and Bad on Paper, Influencer and Podcast Host
Grace Atwood is the founder of The Stripe and the co-host of the Bad on Paper Podcast. She lives in Brooklyn with her cat, Tyrion.
Born out of Grace's natural passion for sharing her favorite things, The Stripe is a lifestyle blog, with a focus upon fashion, beauty, personal style, wellness, and travel; with occasional recipe + DIY projects. For as long as she can remember, she's been obsessed with all things fashion and beauty… and talking about them with whoever will listen.
Bad on Paper is an extension of the blog, hosted with her friend Becca Freeman. It's a monthly book club, with conversations with guests and advice in between. Grace and Becca did a 5 live show city tour this summer and are hitting 6 more cities in October + November.
Prior to running her site full-time, Grace has held marketing + social media roles for BaubleBar, Coty, and Procter + Gamble. Grace has been featured in multiple press outlets (The New York Post, The Atlantic, Glamour,The Today Show, Inside Edition, + more). She also regularly participates in public speaking events. Past speaking engagements include panels for Blogher, Social Media Week, and the Independent Fashion Bloggers conference. She was also the keynote speaker at The Blog Societies 2018 conference.
Lydia Hudgens, Influencer and Photographer
Lydia Hudgens is a fashion photographer and content creator specializing in plus size. Through her work over the last ten years she has pushed for size inclusivity and helped create space for plus size women in fashion media and fashion editorial. Lydia has been featured in Vogue, Glamour and Nylon magazine and is known for the first ever plus size streetstyle gallery with Instyle Magazine.
Ariana Pappas, Director of Talent at Digital Brand Architects

Ariana Pappas started her career six years ago at Digital Brand Architects, where she now serves as a Director of Talent in the New York Offices. Specializing on Fashion, Beauty and lifestyle talent, she represents the likes of Blank Itinerary, Barefoot Blonde, Hello Fashion and Brad Goreski. Ariana has used her expertise to launch multiple talent brands with national retailers, such as Something Navy x Nordstrom and Blank Itinerary x Amazon's The Drop.
Katie O'Keefe, Head of Marketing at Ro
Katie O'Keefe is a Head of Marketing at Ro leading Rory, a women's wellness brand at the convergence of health and technology. Rory encompasses everything including online treatment, prescription delivery and follow-up care for women's health conditions — as well as provides a content platform to empower women with the tools and education to advocate for their own health. Prior to Ro, Katie spent nearly 10 years as an award-winning advertising creative with experiences at Ogilvy & Mather, R/GA, Firstborn and AKQA.
Cameron Rogers of Freckled Foodie and Freckled Foodie & Friends Podcast
Cameron Rogers is a very freckled 28-year-old living in NYC on a steadfast mission to make healthy living approachable. After working on Wall Street for 5 years, she had a life altering moment and decided it was time to wave goodbye to the corporate world and pursue Freckled Foodie full-time. Since then, she's worked with notable companies on creating content, dozens of individuals to achieve a more healthy and balanced lifestyle, and developed her personality as a podcast host on Freckled Foodie & Friends. By doing all of this, she was fortunate enough to be named one of the five entrepreneurs changing New York's wellness scene by Forbes. Whether she's writing food blogs, testing recipes at home, or dining at some of her favorite restaurants in New York City, you can expect to see the real, the raw, and the reality. On her website, Instagram, and podcast (Freckled Foodie & Friends), Cameron makes a conscious effort to show you the truth of her health journey, without a filtered lens.
Emma Sandler, Beauty and Wellness Reporter at Glossy
Emma Sandler is a Beauty and Wellness Reporter with Glossy, an industry publication focused on the shifts in power across the beauty and fashion industries. Emma's key areas of focus are emerging technologies, indie beauty brands, VC and private equity investments and the future of personalization. Emma currently resides in Brooklyn, has a Masters in Journalism from Northwestern University and has never met a cupcake she didn't like.
Skylar Ganz, Senior Acquisition Associate at The Farmer's Dog
Skylar is a Senior Acquisition Associate at The Farmer's Dog, a company on a mission to change the way people feed and care for their pets. She joined the company as an intern in 2017 and is now responsible for the day-to-day management of various acquisition channels, including influencer marketing, affiliate marketing, and podcast and radio advertising.

Skylar began her career in the world of human food, as an entrepreneur in digital media. In 2015, she founded @freshmen15, an Instagram-based blog that encourages college students to celebrate the joys of eating. The account has since grown to 215K+ followers and its food-positive philosophy has been featured in The New York Times Style Section, Teen Vogue, and more.
Skylar attended John Jay College of Criminal Justice in Manhattan and currently lives in Williamsburg, where she enjoys yoga and finding all of the hidden gems her neighborhood has to offer.
Kamiu Lee, Chief Executive Officer at ACTIVATE
Kamiu Lee is CEO at ACTIVATE, with 10 years of experience in influencer marketing, social media, digital media, venture capital, and investment banking. ACTIVATE partners with brands and influencers to tell engaging and compelling stories across social media, at scale. As a team of influencer strategists, technologists, data scientists, brand partners and operations professionals, ACTIVATE offers both full-service influencer marketing services as well as access to a self-serve technology platform to cover the full span of a brand's influencer marketing needs. In the last 12 months, Activate has engaged over 75,000 influencers and creators, publishing more than 6,500 pieces of collaborated content per month.
Kamiu is passionate about the potential of the influencer marketing space, and has been quoted on the topic in WWD, Digiday, eMarketer, BusinessInsider, Business of Fashion, RetailTouchpoints, Glossy, Racked and more. Kamiu started her career in investment banking and venture capital, as well as business development and strategy roles at Rent the Runway, Refinery29, and Ralph Lauren. Kamiu holds a B.S. from Boston University and an M.B.A. from Columbia Business School.
Nicholas DiSanto, Chief Technology Officer at ACTIVATE
Nicholas Vincent DiSanto is Chief Technology Officer at ACTIVATE. Nicholas has spent 18 years working in the web and mobile technology space. At ACTIVATE, Nicholas helps define corporate strategy, company culture, and manages the product and technology teams. He guides the product roadmap to deliver effective technology based solutions to ACTIVATE's partners. He motivates the team, manages processes, and makes technology decisions to efficiently delivery value to the business. Prior to ACTIVATE, Nicholas was Director of Engineering at SNAP Interactive, a mobile focused social dating platform with millions of members. As an early engineer at Etsy, he gained insight into cutting edge industry best practices systems and processes while working alongside some very talented engineers and business people in the New York startup scene.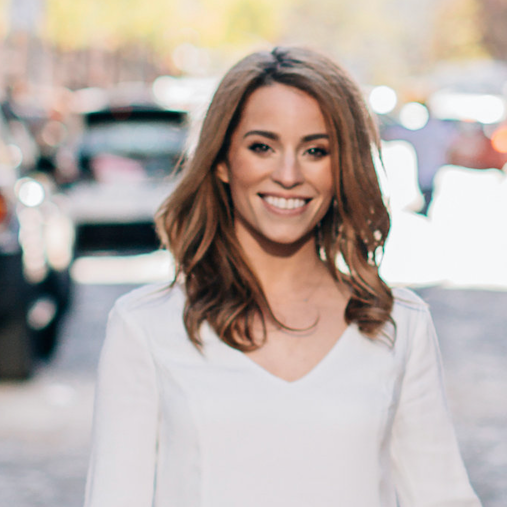 Lauren McGrath, Vice President of Studio and Strategy at ACTIVATE
Lauren is one of the industry's leading experts on engaging today's digital stars. She is currently the Vice President of Studio and Strategy at ACTIVATE where she leads the team responsible for managed services and SaaS.
Prior to joining ACTIVATE, Lauren was Head of Talent and Influencer Engagement at Lippe Taylor. There, Lauren was responsible for leading the agency's influencer marketing efforts, driving value and data-driven innovation through partnerships with leading creators and tastemakers for top beauty, consumer and healthcare clients.
Previously, Lauren was the Vice President of Talent Partnerships and Influencer Strategy at Refinery29, where she helped launch the Here & Now Collective, the company's dedicated influencer division. She lead the New York-based team retaining cultural tastemakers, digital influencers and celebrities for an array of branded partnerships, ranging from sponsored content to full scale endorsement deals on behalf of top brands including Sephora, L'Oréal, Google, Kids Samsung, Lane Bryant, Cartier and Target.
Prior to Refinery29, Lauren worked in digital content and talent development at Scripps Networks Interactive (recently acquired by Discovery), the parent company of lifestyle brands including Food Network, Travel Channel and HGTV. She began her career in the Television department at Creative Artists Agency.